5 Advantages Of Off-Site Record Storage
There is a lot of hype about going paperless, but paper is not going away any time soon. In fact, 97% of businesses say they have very little or no digital document process. Experts say that the number of printed pages may decline, but there will always be a considerable amount of paper that is generated.
These physical records pose a real dilemma as they are important, or in some cases, required by law. They are contracts, and authorizations and many contain sensitive and confidential information, especially HIPPA and Sarbanes-Oxley forms. These records can also be microfilm, X-rays, and dental molds. It's a case of so many files, so little space, and time!
Offsite record storage is a viable solution to the conundrum presented by physical records.
Here is our list of the top 5 advantages of off-site record storage.
You Will Save Loads Of Time
Did you know that 21% of staff productivity loss is due to document issues?
Tracking physical documents is time-consuming. With the sheer volume of records and paper, the amount of human time and effort required to locate the desired document adds up quickly. If the file wasn't filed properly, to begin with, it may not be found at all, and this could create more work and duplicate documents.
Using an off-site record storage solution will not only save time but simplifies the process of tracking the document down as there are dedicated staff to bring much-needed efficiency to the process. Outsourced records management can take control of your clutter with advanced indexing and tracking services that will save your office valuable time.
Docu-Trust takes time management a step further with technology-driven management tools that allow you more control over your records and prevent human errors.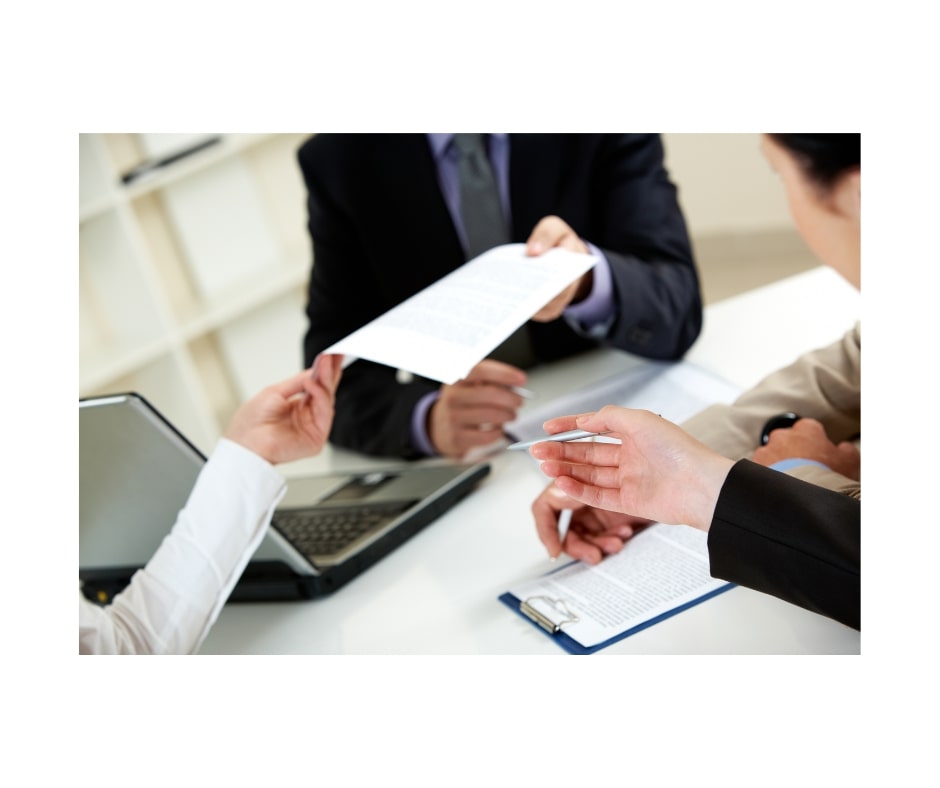 Reduce Your Office Clutter
By 2025, experts predict there will be 2.3 trillion pages of paper printed. This equals 4.4 million pages printed around the world every minute — roughly 39 football fields of paper. That's a lot of clutter!
Your office may not be printing that much paper, but documents and files can take up a huge amount of space. It can make your office look cluttered, and unprofessional, and can take up valuable space that could be used in a more productive way.
Shifting your records to an off-site storage facility makes your office a clutter-free zone, and allows you to leverage the extra space for something that better supports your staff and customers.
Easily Stay In Compliance
There are several types of documents a business is legally required to keep for a certain number of years, and this can be a real burden on your space and time. Enlisting the help of a document storage service will manage and protect these records for the duration of their lifespan.
Confidential Records Get Tight Security 24/7
Keeping documents on-site leaves them vulnerable to unauthorized people. Unfortunately, document theft and unintentional leaks do happen.
Off-site storage is a great way to keep all of your documents together in a safe and secure environment. For example, Docu-Trust has a modern storage facility in Orange County, California that is protected around the clock with high-tech security and only accessible through key card entry.
Prevent The Damage Or Loss Of Files
On-site storage can leave your documents at risk to natural disasters like fires or floods, or adverse climate conditions. A quality off-site file storage facility is not only disaster-safe, but they are temperature-controlled and manage the level of indoor moisture. This saves records and documents from any environmental conditions that can cause harm.
The warehouses at Docu-Trust can keep your records safe from dust, bugs, and water damage. This is essential for document storage in California, Nevada, and Arizona which can be prone to many environmental conditions that can damage or destroy files.
Docu-Trust Can Turn Clutter Into An Organized, Secure Records Storage System
We are a team of professionals you can trust to handle your documents with care from the moment of collection to storage, and/or destruction. If you no longer require particular paper records, Docu-Trust can handle your shredding needs. See more on the topic in our previous blog: How do you prepare documents for shredding? Contact us with any questions you may have regarding document management, California laws, or offsite record storage needs. We are happy to be of service to you!