Document Storage In California – 4 Things You Should Know
Owning a business is like being a clockmaker. Your business is the grandfather clock and you are the one who needs to understand every piece and every cog inside to ensure that it works properly and always tells the right time.
At any time one of those cogs could get stuck and then you're spending time trying to figure out which one it is and how to fix it.
That stuck cog could be titled "document storage and compliance" and it could lead to fraudulent activities, fines, and even shut down of the business until the situation is resolved.
We are here to help you ensure that doesn't happen. Here at Docu-Trust, we are here to help educate and inform you on best practices surrounding document storage, keeping your sensitive document safe, and staying in compliance.
So let's talk about 4 things you should know about document storage in California.
Store Your Employee Documents Off Site
Did you know that FMLA, payroll records, employee income tax records, and recruitment and hiring records need to be retained for 3 to 4 years? Did you also know that employee personnel files need to be saved for 3 years after the employee leaves the company?
All of this information can pile up quickly if not organized and stored correctly. If you store electronically, it can fill up your digital storage space quickly. If you have physical paperwork, you're sure to have boxes upon boxes of information stored in a closet somewhere.
Yes, it can be cumbersome to keep, but it's necessary and part of California Law.
Whether you have digital or physical employee information, these items can be stored off-site at a safe storage facility (like ours!). If stored at our Docu-Trust facility you'll have easy access to the documents and data so that you can stay in compliance but also free up space on your computer or in your office.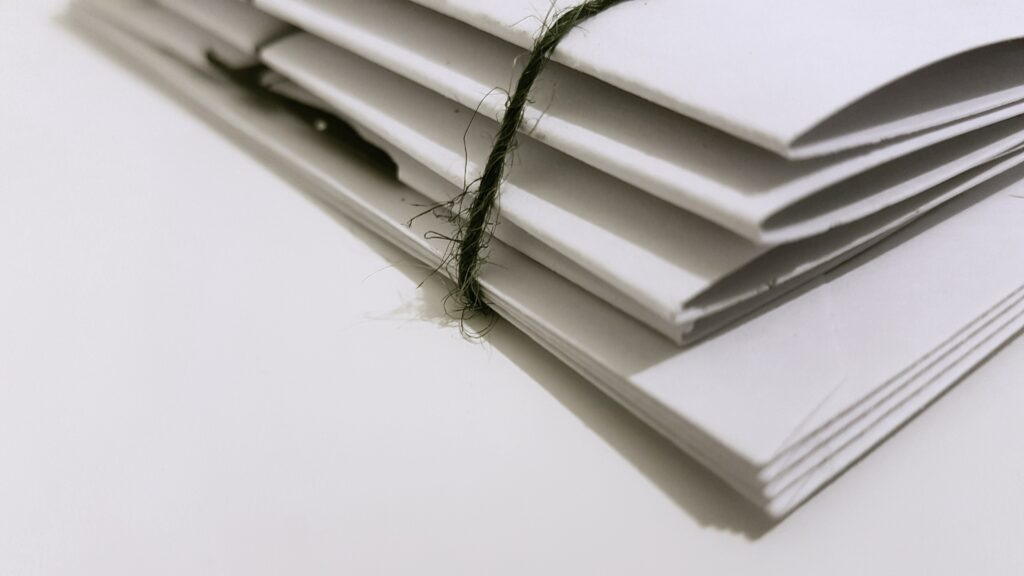 Store 7 Year Documents Safely And Securely
7 years is a long time to keep documents and record storage in California. And again, they can quickly fill up your storage closet or digital storage.
Documents that need to be retained for 7 years include:
Accounts receivable records
Invoices to customers
Accounts payable records
Invoices received from vendors
Expense reports
Bank statements
Cancelled checks
Workers compensation records (5 years from latest date of injury or date of compensation last provided)
Patient personal and medical information – HIPAA
There is no need to add space to the cloud or shove more paperwork into an already cramped storage room. You can safely and securely store this information off-site at our facility.
If an audit is being conducted you'll be able to request delivery of your specific files to your office for review.
Know Your Destruction Dates
Once you store your documents digitally or physically, do you remember when it's time to safely destroy them? Can you go into your storage room right now and find documents from 10 or 15 years ago?
If so, it's time to rethink your storage options. Here at Docu-Trust our records management software keeps track of how long you need to keep each document. When it's time to dispose of those documents you'll get an email that notifies you that it is time for those documents to be destroyed. We offer safe destruction at our facility and have a fail-safe method that involves signature sign-off to ensure that we don't destroy anything important.
This helps you cut the clutter and frees up room in your storage area so you don't need to pay for boxes of paperwork and data that are virtually useless to your business.
Put Someone In Charge
Do you have someone in your office that knows the laws, compliances, and requirements for document retention and storage? If not, it's time to appoint that job to someone. It's best practice to train one or two people on your staff so that the knowledge gets passed down and you have a backup in case your point person is out.
Giving someone the job of document organization and retention will help you keep an organized office, as well as keep ONLY the necessary files and data in the office and off-site.
Want To Know More About Document Storage In California? – See Docu-Trust
Here at Docu-Trust, we are the experts in all things storage and safety. Don't get caught out of compliance, and don't struggle with cluttered storage rooms or jam-packed data space. Let us help you safely keep and then destroy your documents so that you don't have to worry about old files or boxes of documents ever again.
Our facility in Orange County, CA serves businesses all throughout California as well as Nevada and Arizona.
If you'd like to learn more about how we can help you safely secure your documents, connect with us today!