What Does HIPAA Compliant Document Storage Mean?
Do you handle HIPAA documents in your business? Whether you have a large or small business, if you handle HIPAA documents, you need to know how to stay in compliance throughout the time the documents are in your care.
This doesn't just mean staying in compliance when documents are active for your clients and patients; this includes the compliance needed for the storage and destruction.
So what is HIPAA compliant document storage and what does it involve?
As document storage experts, we have the answers to help keep you HIPAA compliant and free of repercussions or fines.
What is HIPAA Compliance?
HIPAA stands for the Health Insurance Portability and Accountability Act. This act ensures that patients' healthcare and protected health information is secured and taken care of by covered entities.
Whether you have a physical or digital document, you must keep them for that minimum amount of years your state requires. HIPAA documents must be kept for a minimum of 7 years from the date of creation or the date the document was last in effect.
When a company doesn't store data or physical documents properly and according to HIPAA Compliance laws, they can face consequences such as fines, criminal violations, and even the potential shut down of the business.
Businesses can be subject to random audits to ensure compliance is being kept which is why it is crucial to stick to the guidelines for HIPAA Compliant document storage.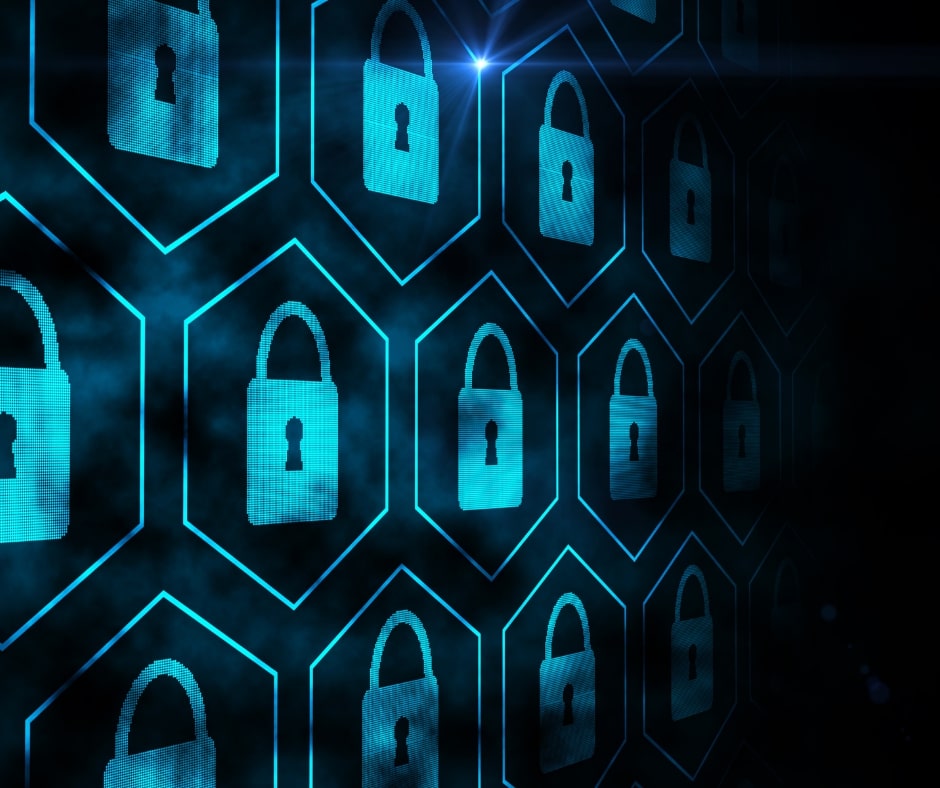 What Happens To Inactive Documents? How Do You Store HIPAA Compliant Documents?
As we stated above, a business needs to keep HIPAA documents for at minimum 7 years before destruction. This means that even if a patient or client is no longer part of your practice or business, you must still keep their documents stored away.
In the past, this meant businesses had storage room upon storage room filled with piles of physical documents waiting to be shredded. Now with the advances in technology, these inactive documents can be stored on hard drives. The utilization of both physical and digital documentation means that a business needs to be organized with both types of HIPAA compliant document storage guidelines.
You can't just put documents onto a hard drive and put it in a desk drawer for 7 years and you can't just throw out physical documents when you think it's time.
Tips For HIPAA Compliant Document Storage
Get Organized
The first thing you should do is organize and sort all of your digital documents and physical documents that fall under HIPAA. Separate these documents into sections according to destruction month and year. You need to keep a scrupulous record of what is in each box the date of storage and date of destruction.
You will want to decide where you store your files, off-site or on-site. Obviously the most important and most utilized recent will stay onsite, but it is safer and more efficient to store at an offsite location like our Docu-Trust facility.
Here at our secure Docu-Trust facility, we utilize a records management system that allows us to track each item and box stored in our warehouse. The system will also notify a company when it is time for description to ensure they aren't wasting money on document storage they no longer need.
Limit Access
The more access people have to your documents the more likely they are to be stolen. If keeping documents onsite, only allow certain to have access to the storage room that your documents are kept in. Keep your physical documents in boxes or locked cabinets and store your hard drives and digital data in safes. Keep strict sign-in and sign-out procedures in case something goes missing or an audit happens and questions are asked.
If you keep your documents in our offsite facility, you are only granted access via key card to viewing rooms with no access to the main storage area. This ensures that no one is walking around the facility without reason and no one is able to access any other documents but the ones requested.
Trust Docu-Trust For HIPAA Compliant Document Storage
Your number one priority is to keep your patients protected healthcare information safe. Do that by trusting us, Docu-Trust with all your storage needs.
We provide storage for digital and physical documents as well as offer services for proper disposal and destruction at the end of the minimum storage period.
Our facility located in San Bernardino serves businesses in Nevada, California, and Arizona. Whether your business is in Orange County, CA, Las Vegas or Flagstaff, we are able to provide you with safe and secure document storage.
To learn more about our services, review our website and check out our blog page featuring articles like 5 Types Of Documents You Should Store Securely for further insight.
Connect with us today to discuss your document storage needs!