5 Important Facts About Document Shredding in California
If your business handles sensitive documents that include medical, personal, financial and business information you know the importance of keeping your documents safe and secure. But what about when those documents are at the end of their storage life and are ready to be shredded?
In our last article we discussed how we at Docu-Trust differentiate ourselves from the rest by using state-of-the-art technology and security to keep your documents organized and protected.
Another way that sets us apart is that we strive to keep our clients in the know and up-to-date on everything pertaining to document safety, security and eventual destruction.
In this article we will discuss 4 important facts and information regarding data and document shredding, destruction and disposal.
Why is it Important?
Shredding documents doesn't just involve sticking paper through a small shred bin in your office and taking it out to the trash. That might work for small things, but most of the time if you're shredding something, it's because it has sensitive information that shouldn't be tossed out with the general garbage.
Document destruction has become so important over the past few decades that laws have been created in order to protect the rights of people and their personal information.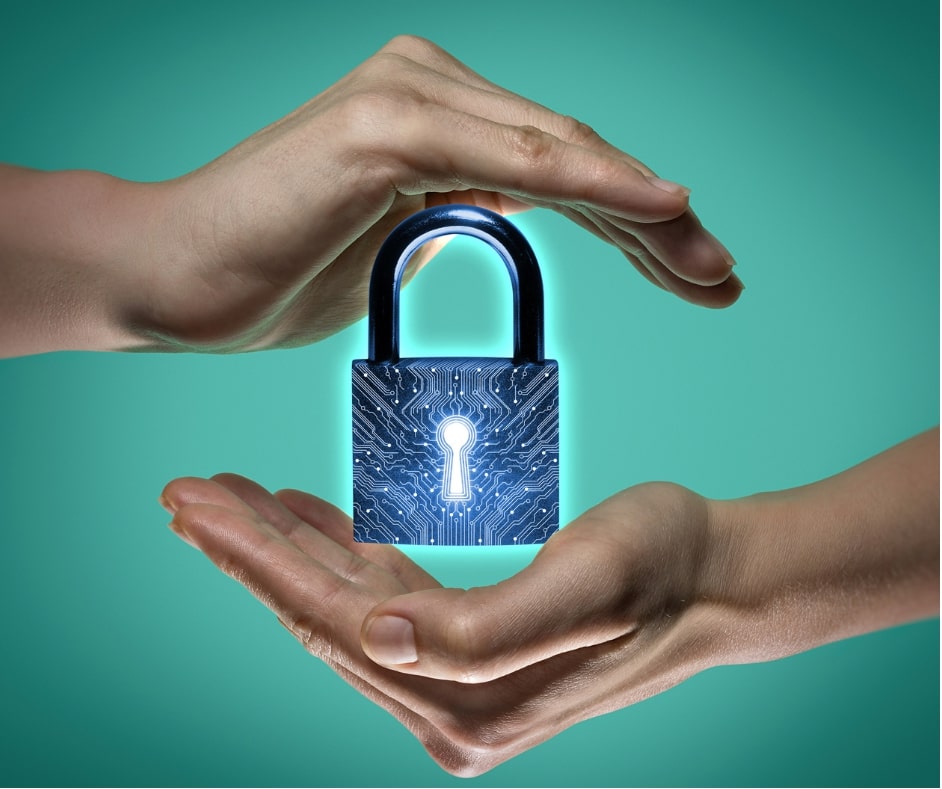 The Laws
According to the Supreme Court, "Dumpster Diving" is not illegal. Due to the non-legality of dumpster diving, many people who commit identity theft, credit card fraud and espionage and computer hacking will use dumpster diving as their main way to source information.
Because of this, laws like HIPAA and Sarbanes-Oxley have been put into place to ensure the safety and secure destruction of information sensitive documents.
HIPAA
HIPAA enacted in 1995 was created to keep personal information safe and protected. The law states that there must be "Reasonable safeguards to limit incidental, and avoid prohibited, uses and disclosures of PHI, including in connection with the disposal of such information." This also includes destruction and disposal of electronic data and the recycling and restoring of the data storage that information is kept on.
Sarbanes-Oxley
The Sarbanes-Oxley Act was created in 2002 after a series of corporate scandals and missteps that uncovered fraudulent practices by large companies.
This act puts serious protections on data and information and also prohibits the destruction of information prematurely in order to protect the company.
Financial and protected documents and data must be documented and stored and subject to auditing at a moment's notice.
The act also puts in place rules for access, data backup, security and change management. All which must be upheld to the fullest in order to stay compliant.
Failure to comply with either HIPAA or Sarbanes-Oxley could lead to fines and the finding of fraudulent activity resulting in jail time.
Protection
Making sure that you are following the rules is critical to the survival of your business and keeping your clients information protected.
Don't let your unsecured storage or disposal methods ruin your company's reputation or subject you to fines.
Let us, Docu-Trust, help you stay compliant by protecting your documents and data as well as destroy and dispose of it properly.
We are able to store your documents and data in a secure and temperate controlled location with 24/7 access for immediate document and data retrieval.
Our building is secured to the highest level with 24/7 security, cameras, key card access and restricted access throughout the building. No one but our employees are allowed to access the storage space in order to keep all the secured data and documents protected. We only allow visitors access to the viewing rooms which are private and secured for reviewing documents safely.
Each box will have a unique bar code for easy bar code tracking. By doing this you just scan the barcode of the box you need and we will be able to retrieve it for you and deliver it or allow you access to our viewing rooms to review your information.
Because your documents have a detailed history, we even alert you when it's time for these documents to be destroyed according to the various privacy laws and acts.
Secure Destruction
Our disposal and destruction service is just as safe and secure as our document storage service and we pride ourselves on following the NSAID regulations for proper destruction and disposal of your documents and data.
Along with our regulations we have a fail-safe method to ensure that we are destroying the correct items. We will send over a record with a detailed history of the documents that will be destroyed and require a signature to confirm destruction.
To further comply with the various laws and regulations you will receive a certificate of destruction after your documents have been disposed of. You will need to keep these certificates on hand for auditing purposes.
Having a company take care of the organization, storage and destruction of private documents and data is a great way to save time and money for your company.
Cost-Effective & Sustainable
Did you know? Outsourcing your documents and data storage and destruction can save your company money AND ensures that you stay in compliance.
Did you also know that we've created green, sustainable efforts and protocols to make sure that we are being kind to the environment and future generations!
Having a cost-effective, green solution to document and data storage destruction is a win-win for your business.
Connect With Us
If you're in need of a secure and efficient solution to document storage and destruction, connect with us today. Whether you are in Arizona, Nevada or California, our Docu-Trust facility will keep your documents and data safe and easily accessible 24/7.