How Can I Make Sure my Records are Safe at Docu-Trust?
How often do you tell yourself that you'll clean and organize the storage closet at work that holds all of your clients' important financial, personal, and medical information of your clients from past years?
If you've ever had to go searching for a file, you probably mention that to yourself every time you go in that dreaded storage room.
Do you keep accurate and up-to-date records of every file in there and know when it's time to dispose of it? We've written a handy article titled "How long should medical records be stored," to help you get a better understanding!
Once it's time to destroy those files, how do you do it? Do you have a process, or do you just throw it through the small office shredder and send it out with the daily garbage.
Did you know that most identity thefts come from people finding information in the trash? It's not just hacking debit cards and guessing passwords; there are people who will find out all the information they need to commit identity theft right in the garbage of a medical facility, bank, doctor's office, and more.
It's essential to keep these records safe, and if your business is located in California, Nevada, or Arizona, you can trust that your records are safe at Docu-Trust.
How do we ensure that they are safe and secure? Keep reading to find out!
Impeccable Compliance Standards
Do you have to abide by the HIPAA or Sarbanes-Oxley laws? If you do, then you know that you need to keep files of past clients or patients for a certain period of time and keep them safe from being intercepted and stolen. We understand those laws and regulations and are able to keep all of your documents safe and secure in an affordable and easily accessible way.
We have strict internal policies that not only help you stay HIPAA compliant, your data and records and impeccably stored and secure.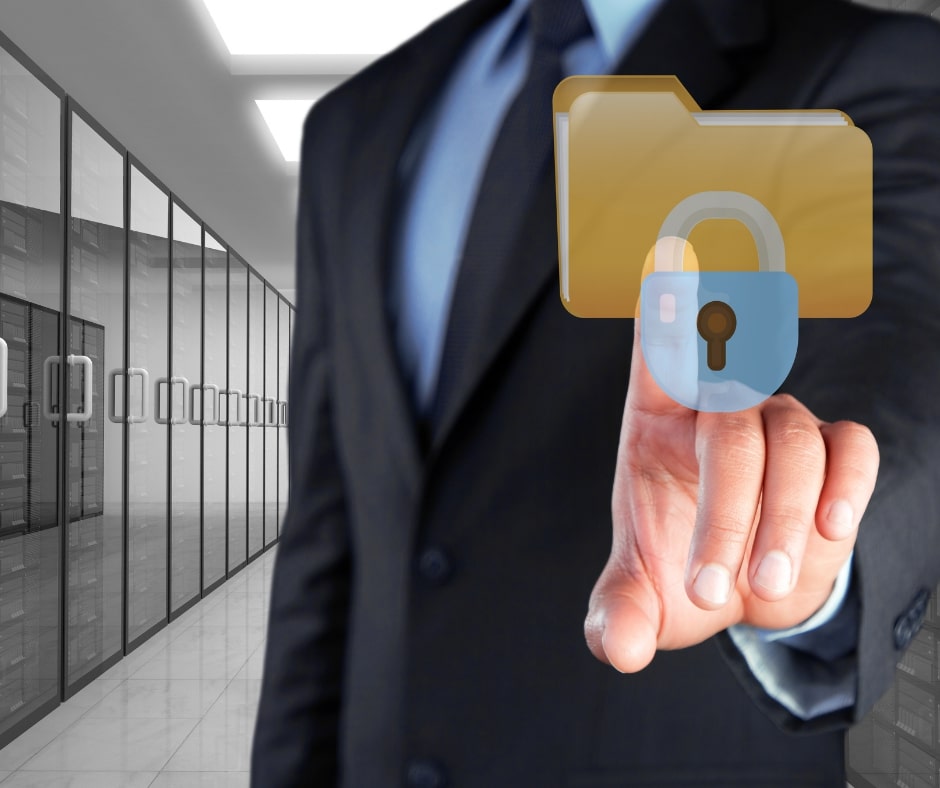 Advanced Security
Along with adhering to compliance laws, we have created internal processes that ensure no one has access to your documents but those you give access to. We have 24/7 security, card readers, and private viewing rooms for when you need to pull a file for review or audit purposes. We also have a proprietary scan-on-demand retrieval services system that keeps your documents organized and ready to be pulled when necessary. When you need a particular document, you easily request access or delivery of that file through our secure client portal. You are able to access this portal 24/7, as well as have access to our experienced and dedicated support staff.
Keep Your Records Safe at Docu-Trust
If you're interested in keeping your records safe at Docu-Trust, give us a call or connect with us online. We have created fail-safe systems guaranteed to keep your documents and data secure. We've got affordable solutions that have you paying less than the cost of a storage unit with more safety and security features than any other storage facility available. In addition, we can pick up and deliver documents and destroy them in compliance with every regulation.
Choose safety and security. Choose Docu-Trust!