Data protection is essential to your business. As companies handle a great deal of personal information regarding clients, employees, and stakeholders, a data breach can do a massive amount of harm. If a data breach results in the loss of sensitive information, it can cost your company significant amounts of money. The effect can be catastrophic.
When a company doesn't safeguard its sensitive information and a data breach occurs, that company could be fined. If it's determined that a company was out of compliance with security regulations, it could be penalized, possibly by multiple agencies. It can also be sued.
All of this occurs on top of the hit to an organization's reputation. Once a reputation has been damaged, a company will see a drop in revenue. The financial strain caused by a data breach may be impossible for a business to recover from.
The best thing to do is avoid all of that and keep all your data secure throughout its lifecycle, and Docu-TRUST is here to share how it's done.
#1 — Store Records Offsite
With the abundance of internal controls, records management policies, and compliance laws such as HIPAA and Sarbanes-Oxley, companies are required to keep a huge amount of paper. Offsite records storage is the most logical solution. With offsite storage, you can reduce clutter, secure sensitive information, and stay in compliance.
Docu-TRUST provides storage for paper records, microfilm, X-rays, dental molds, digital data, and more. With our storage solutions, you can secure data offsite and ensure it's recoverable when you need it. We can assure recoverability with our schedules services, 24/7 web access, and inventory control that is organized via barcodes to ensure maximized efficiency.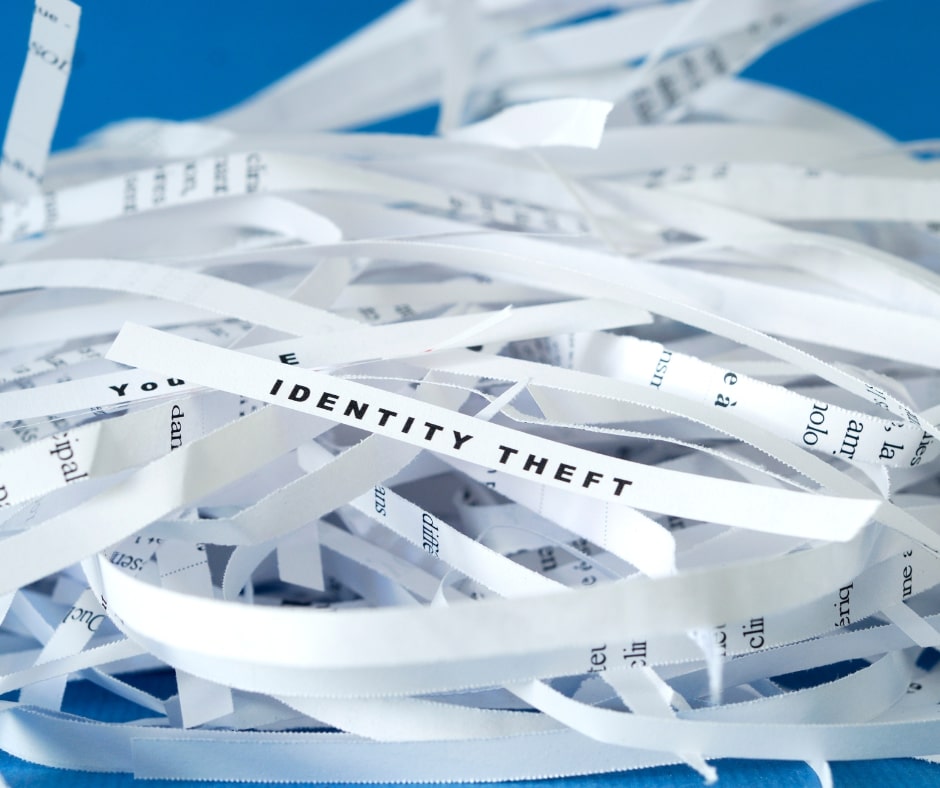 #2 — Secure Data Storage
Located in San Bernardino, California, the Docu-TRUST secure storage facility provides top-tier security and environmental protection. Not only does our space maintain the ideal temperature and humidity for storage, but the facility also features controlled access, motion detection, and 24 hour monitoring of both the access control system and the fire detection system.
Our authorization protocol is multi-tiered, and our proprietary technology and software ensure only authorized personnel handle files, and this occurs almost exclusively during scheduled pickups and critical backups.
#3 — Shred When It's Dead
Data always needs protection, even when a document has reached the end of its life and has expired. This is where shredding becomes a necessity.
A document may be dead, but the data isn't, and just like the living dead, it must be destroyed.
Docu-TRUST has NAID-Certified data destruction technology to ensure confidential information is destroyed properly. After the documents are shredded, they can be safely recycled. After the documents are destroyed, the customer will receive a Certificate of Destruction.
Keep Your Data Secure Throughout Its Entire Lifecycle
Here at Docu-TRUST, we take pride in our information security. Our solutions make it easy to keep important documents safe during all aspects of their lifecycle. We are the professionals you can entrust with your documents, and we work with companies in Arizona, California, and Nevada.
Contact us to discuss how we can keep your data secure and help your business thrive! To see more advice from us, check out our previous article: 5 Document Storage Requirements You Should Know.